Provence-Alpes-Cote d'Azur
The guest rooms en Provence-Alpes-Cote d'Azur
3 available choices
All results
your trip from " 13 a to [ 15 a

3 bedroom

11 hosts
Farm
(Dans un hameau)

Fishing / hunting
Vous pouvez pratiquer à proximité; la Pêche en torrent ou en lac d'altitude. Carte de pêche à la journée ou à la semaine....

5 bedroom

12 hosts
Chalet
(In a village)

A la montagne
Fishing / hunting
L'Ubaye, our main river is at 3km from the chalet, in the valley. You could aslo fish the trout. ...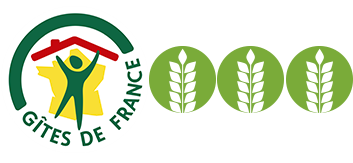 Voir l'hébergement

4 bedroom

4 hosts
Individual house
(Isolated)

A la campagne
Fishing / hunting
....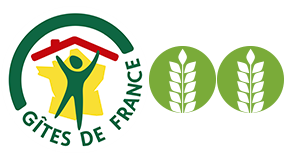 Voir l'hébergement
Derniers avis sur les Chambres d'hôtes de Provence-Alpes-Cote d'Azur
Sandra
02 août 2021
Petit Paradis - accueil extraordinaire
J'ai séjourné chez Murielle et Ludovic deux nuits au mois de Juillet. Dès la réservation, j'ai noté que la communication était plus qu'aisée et agréable. L'accueil que mon réservé Murielle et Ludovic est incroyable, de gentillesse et de bienveillance. Le logement quand à lui est à la hauteur de cet accueil. Les prestations y sont élevées et d'excellent goût, on est séduit à la seconde et on s'y sent comme dans un cocon que l'on n'a pas envie de quitter. Le jardin et la piscine sont aussi incroyable. Je recommande complément ces hôtes. J'aurai un immense plaisir à retourner séjourner chez eux et à faire connaître cet endroit à mon entourage. Encore merci Murielle et Ludovic.
Philippe
26 juil. 2021
Superbe endroit
Endroit au calme, bien équipé, idéal pour se reposer loin de la ville, magnifiques vacances au calme
Olivier
26 juil. 2021
Un grand merci à Monique : 20/20 pour son accueil et son service !!!
Un très agréable séjour dans les chalets ! L'accueil de Monique est ... excellent ! ... et en fait un lieu inoubliable Merci Monique !
Moreau
22 juil. 2021
Une adresse et des hôtes en or !!!
Nicole et Gérard sont des hôtes en or, prévenants et d'une grande gentillesse. Les chambres et la maison sont décorés avec soin, les petits déjeuner sont extraordinaires. Nicole et Gérard ont a cœur de nous faire partager leur terroir, leurs coups de cœur et leur territoire. Une très belle découverte, merci à tous les deux, on a hâte de revenir !!! Nathalie et Stéphane