Alpes-Maritimes - 06
The guest rooms en Alpes-Maritimes
Our favorites in the region
15 available choices
All results
your trip from " 13 a to [ 15 a

3 bedroom

8 hosts
Individual house
(In a city)

Piano, Pool, Swimming pool
Si vous souhaitez découvrir la Côte d'Azur, réservez à la Villa Topi idéalement située entre la mer Méditerranée et le massif des Alpes du sud.

1 bedroom

2 hosts
Individual house
(In a city)

A la mer
Située sur les hauteurs de Nice, la chambres d'hôtes Mezzo Monte sera l'escale idéale pour vos vacances sur la Côte d'Azur. Cette villa de charme bénéficie d'une magnifique vue face à la mer.

3 bedroom

10 hosts
Provençal farmhouse
(In a village)

A la campagne, Barbecue, Piscine
Bed and Breakfast located in the center of the medieval village of Tourettes sur Loup on the French riviera. The "Mas des Kardouons" is a heaven of peace with a swimming pool and a panoramic view over the whole village, sea and the Alpes Maritimes.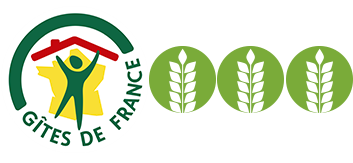 Voir l'hébergement

3 bedroom

12 hosts
Individual house
(In a city)

Les Palmiers est une maison d'hôtes située à Grasse, à mi chemin entre mer et montagne. Vous logerez au coeur de la ville, à proximité de nombreux commerces et notamment du Musée International de la Parfumerie.

5 bedroom

14 hosts
Individual house
(In a village)

A la campagne, Piscine
Faites une croix sur vos soucis et venez vous ressourcez-vous dans l'environnement enchanteur du Mas de Mougins, chambre d'hôtes de charme en Alpes-Maritimes.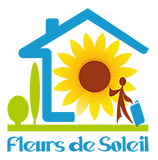 Voir l'hébergement
Patientez pendant le chargement d'autres hébergements
Derniers avis sur les Chambres d'hôtes de Alpes-Maritimes
Anna
22 juil. 2021
Repos et détente
Anne-Marie et Vincent merci pour votre accueil chaleureux et votre approche amicale afin que notre séjour se passe très bien , appartement très propre , bien équipé, une belle vue , nous pouvons profiter de la piscine à volonté et tout l espace terrasse et coin cuisine d été , recommandons vivement ce logement .
Chrystel
26 oct. 2020
Un vrai nid bien perche avec vue imprenable sur la baie de cannes
Séjour très agréable et bonne situation pour découverte de toutes les plus belles villes de la côte. Parfait
Charlotte
14 juil. 2020
Nice studio
Clean and not too expensive , very close to Monaco , 10 minutes by walk , anyway by bus number 11 and 13 , very easy 20 metres from the house " Crismaff station to the office tourism of MONACO "
Jan
24 fév. 2020
What a Gem of a place Villa Topi was....the most comfortable
What a Gem of a place Villa Topi was....the most comfortable and peaceful home with the most pleasing hostess The garden full of flowers ( just blooming for Spring) a heavily laden tree of Clementines just outside the door at the entrance to my room,clean en- suite bathroom; the sprawling garden with native trees will definitely take me back with my family to Villa Topi for a longer period of rest and recreation!!!!! The close proximity to Cote d'azur was also another attraction to my choosing Villa Topi on my visit to France Thank you Carole for your lovely Picnic Basket ( the selection of food was definitely a reflection of your style- typically French,,!!!!!!)I loved it Looking forward to a longer stay in Summer in 2021.... it will be our "home "on our next trip to France !! All the Best to you , Carole Lots of Love for your care Jan xxx