Var - 83
The guest rooms en Var
Our favorites in the region
28 available choices
All results
your trip from " 13 a to [ 15 a

3 bedroom

6 hosts
Individual house
(In a village)

Swimming pool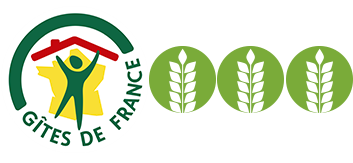 Voir l'hébergement

3 bedroom

6 hosts
Individual house
(In a village)

À 9 km de Saint-Tropez et à 1 km de Grimaud village, la Villa Alizé constitue une étape idéale pour une escale dans la région. Soyez certain d'être chaleureusement accueilli par les propriétaires des lieux.

7 bedroom

17 hosts
Individual house
(In a village)

A la campagne, Barbecue, Jacuzzi, Piano, Piscine
Ancienne bergerie au bord d'un ruisseau, avec piscine chauffée d'avril à octobre, jacuzzi et jardin paysagé,… L'Amandari est un lieu insolite et calme à découvrir absolument !

3 bedroom

6 hosts
Individual house
(Isolated)

Chimney, Piano, Swimming pool
15 minutes from the riviera beaches and set in the quiet provencal vineyards, the bed and breakfast 'les Figuiers' offers 2 delightful rooms. The setting is very peaceful and yet ideally situated on the St Tropez gulf .

3 bedroom

6 hosts
Individual house
(In a village)

A la mer, Piscine
Située entre vignes et collines, non loin de la cité lacustre de Port-Grimaud et du village de Grimaud, Sophie et Patrick vous accueillent dans leur maison pour vous faire profiter du calme et du charme des lieux propices à un instant de repos et de bien-être.
Patientez pendant le chargement d'autres hébergements
Derniers avis sur les Chambres d'hôtes de Var
Sandra
02 août 2021
Petit Paradis - accueil extraordinaire
J'ai séjourné chez Murielle et Ludovic deux nuits au mois de Juillet. Dès la réservation, j'ai noté que la communication était plus qu'aisée et agréable. L'accueil que mon réservé Murielle et Ludovic est incroyable, de gentillesse et de bienveillance. Le logement quand à lui est à la hauteur de cet accueil. Les prestations y sont élevées et d'excellent goût, on est séduit à la seconde et on s'y sent comme dans un cocon que l'on n'a pas envie de quitter. Le jardin et la piscine sont aussi incroyable. Je recommande complément ces hôtes. J'aurai un immense plaisir à retourner séjourner chez eux et à faire connaître cet endroit à mon entourage. Encore merci Murielle et Ludovic.
Lou
12 juil. 2021
Pur plaisir
C'est un lieu assez unique, on s'y sent vraiment bien, et l'accueil d'Emilie n'y est pas pour rien ! C'est une personne chaleureuse et authentique (je suis encore enchantée d'avoir fait votre connaissance !). Quel réel plaisir de venir profiter de ce cadre et d'une chambre belle et reposante après une journée à crapahuter dans la nature aux alentours. Service impeccable également, je recommande sans hésiter !!
Patrick
24 mai 2021
remarquable avec vues sublimes
mes amis déjà venus ne tarissaient pas d'éloges
Catherine
10 mai 2021
Cadre magique
Accueil des plus agréables Calme nature oiseaux détente Je recommande vivement