Landes - 40
The guest rooms en Landes
Our favorites in the region
47 available choices
All results
your trip from " 10 , to [ 12 ,

4 bedroom

12 hosts
Castle
(In the countryside)

Swimming pool
De passage dans les Landes? Vous êtes à la recherche d'une bulle de bien-être et de repos : le Château de Saint-Martin est le lieu idéal pour vous.

6 bedroom

12 hosts
Town House
(In a city)

Barbecue, Swimming pool
Vous séjournerez à la Roseraie, une vaste maison située au sein de la ville de Saint-Sever, connue pour son abbatiale et classée au patrimoine mondial de l'UNESCO. 05 58 76 24 42 ou 06 84 21 23 67.

Voir l'hébergement

3 bedroom

8 hosts
Individual house
(In a village)

Chimney
Charmante maison située à 10 min des plages et du bourg de Linxe aménagée de trois belles chambres tout confort.

1 bedroom

2 hosts
Manor
(Isolated)

A la campagne, Barbecue, Pétanque, Piano, Piscine
Partez à la découverte des paysages landais dans une magnifique maison de maître du XVIIème siècle. Profitez d"un cadre à la fois calme et exceptionnel pour vous ressourcer pleinement. Bienvenue au Domaine de Sengresse !

Voir l'hébergement

6 bedroom

17 hosts
Individual house
(Isolated)

A la campagne, Barbecue, Pétanque, Piscine
At the heart of the forest, 5 comfortable rooms on the first floor of our "Landes" house. You can enjoy the usability in the evening around the dinner. We are located on the road to Spain, halfway between Bordeaux and Bayonne. We are opening all over the year.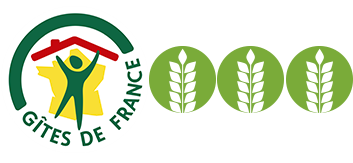 Voir l'hébergement
Patientez pendant le chargement d'autres hébergements
Derniers avis sur les Chambres d'hôtes de Landes
Gisele
26 oct. 2021
Magnifique
Chambre d'hôtes très agréable, dans un magnifique parc, superbement entretenu par le maitre des lieux. Petit déjeuner somptueux : raffinement de la mise en place de la table, mets présentés variés (fruits frais, fruits confits, gâteau différent chaque jour, jus d'orange, diverses confitures faites maison). Nous avons été accueillis comme des amis. Merci
Florence
15 mai 2021
Avre de zenitude
Si vous avez l'occasion de passer par les Landes, Arrêtez vous à Linxe, près de la plage de St Girons à La Source Connect chez Isabelle Cobreiro. Isabelle saura vous accueillir et vous faire passer un très agréable séjour dans son petit paradis 😍 Bravo et merci Isabelle pour ce que tu es et ce que tu partages. Hâte de te retrouver et de partager de nombreux moments Linxoix avec toi 😊😉 https://www.lasource-connect.com/
Constant
30 août 2020
Cool
Bjr je veux savoir pour combien de temps on paye les 420€? Merci blokorichard@gmail.com
Emilie
16 juil. 2020
Un lieu merveilleux!
J'ai passé un extraordinaire séjour au sein de cette chambre d'hôtes! Le jardin est spectaculaire et la grande piscine est très appréciée pendant les journées fréquentes de beau temps! Un endroit chaleureux, avec des hôtes très accueillants et bienveillants, qui font de cette adresse un endroit magnifique et très agréable!