112 locations gîtes at the country à Dieulouard et ses environs. Contactez les propriétaires pour réserver sans commission grâce à 1232 avis et photos
Choisissez l'hébergement parfait
Idées de destinations pour votre séjour à Dieulouard
All results
Voici les meilleurs gîtes à Dieulouard. Lorsque vous louez un gîte, vous disposez de l'intégralité du logement. Si vous souhaitez louer juste une chambre, consultez la sélection de chambres d'hôtes à Dieulouard. Si vous préférez un hôtel, visitez notre sélection des meilleurs hôtels de charme à Dieulouard.
Selectd by Charme & Traditions

2 bedroom

6 hosts
Individual house
(In a village)

A la campagne
Le gîte Prévot à Villey-le-Sec dans le département de Merthe-et-Moselle vous invite à l'évasion et au ressourcement.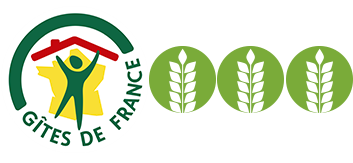 1 bedroom

2 hosts
Bungalow
(In the countryside)

Come to us you will feel at home !! Cozy modular residence of 35 m2 located between Luppy and Moncheux 15 minutes from the entrance to Metz drowned in greenery that can accommodate 2 to 4 people in families with friends for an exotic weekend to evacuate stress, breathe a little , recharge your...
Popular Searches
Similar Searches
This place is also called 54380 - Dieulouard