Escolives-Sainte-Camille - 89290
Domaine Borgnat
68.0
From
68 €

par nuit
Guesthouses
Contact us directly
Eglantine Borgnat
08 90 21 70 70
Property Code :
Contact by email
This establishment has placed its trust in Charme et Traditions since l 2014
Description

5 bedroom

10 hosts
Viticultural Domain, in a village, at the country

Animals allowed, swimming pool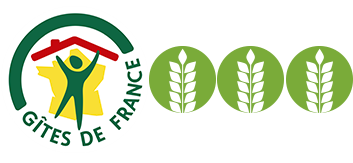 Plan
Open Google Map
Domaine Borgnat
1, rue de l'Eglise
89290 Escolives-Sainte-Camille, France
Rooms details

5 bedroom
Services and equipment
Populaires
Animals allowed, private parking
Indoor equipment
Television, computer, board games
Outdoor equipment
Table tennis, terrace, garden furnitures
Available services
Sheets and towels, quotidian cleaning, guided promenades, activity / Training, region informations, seminar room
For your comfort
Swimming pool
Appliances
Dishwasher, microwave, oven, fridge
Nearby activities
Bookshelf, fishing, hiking
spoken languages
English, french, spanish
Means of payment
Cheque, holiday vouchers, bank card
Sécurité
-
Meals (check availability when booking)
Breakfast included
Lunch : as early as 10 €
Diner : as early as 18-26 €
Thematic stays
Régionale / Traditionnelle
Reviews
Details of the notices

You stayed in this property ?

Leave an opinion
Francoise
14 " 2019
courtenay 13 juin 2019
Soudan
11 2019
Superbe endroit !
Jean-marie
15 , 2019
escapade des dessinateurs
Edouard
07 " 2018
C'est d'la bombe MAMA !!!!!!
Stephanie
26 i 2018
Séjour escapade
Clech
19 n 2017
pause en descendant vers les montagnes
Christian
arrivée le 17/09/2013 au 18/09/2013
20 a 2013
Halte de découverte et de gourmandise dans un beau domaine bien tenu avec savoir-faire, agrémenté d'une pause détente dans la piscine
Pascal
19 j 2013
tres agréable
29 j 2011
Très beau domaine, mais presque un hotel plutot qu'une chambre d'hote