A la Ferme du Cosquer
50.0
From
50 €

par nuit
Guesthouses
Contact us directly
Christine Jade
08 90 21 70 70
Property Code :
Contact by email
This establishment has placed its trust in Charme et Traditions since l 2014
Description

4 bedroom

8 hosts
Farm, isolated, at the country

Animals allowed
The owner welcomes you in his 4 bed and breakfasts located over Brittany, in the South Finistère. The evening, a guest table is available under booking for 15€/person. The meals are made from local products of the farm (Limousin beef, poultry, milk, butter, garden vegetables...) The access to the farmhouse is free. We have suckler cows in Limousin, but also some dairy farm for the milk and the manufacture of the butter (served at the breakfast). You will have an access to many hikes and you will love this coast with the beautiful wildlife.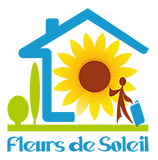 Plan
Open Google Map
A la Ferme du Cosquer
Ferme du Cosquer
29790 Beuzec-Cap-Sizun, France
Rooms details

4 bedroom
Services and equipment
Populaires
Animals allowed, private parking
Indoor equipment
Television
Outdoor equipment
Terrace, barbecue, garden furnitures
Available services
Sheets and towels, region informations
For your comfort
-
Appliances
-
Nearby activities
Thalasso, diving, fishing, hiking, nautical sports
spoken languages
English, french
Means of payment
Cheque, holiday vouchers
Sécurité
-
Meals (check availability when booking)
Breakfast included
Diner : as early as 18 €
Thematic stays
This establishment does not offer thematic stays
Reviews
Details of the notices

You stayed in this property ?

Leave an opinion
Conquer
16 a 2019
Une chambre d'hôtes très agréable!
Crignon
02 a 2019
Aurélie
Perrigue
23 j 2019
danielle perrigué
Samuel
10 j 2019
Un havre
Proust
27 " 2019
Bonne adresse
Grandvalet
14 , 2019
sejour 110419
Muriel
19 a 2018
petit séjour des 14 et 15 aout 2018
Francoise
14 a 2018
Le calme
Loison
04 " 2018
Découverte d'un coin de Bretagne
Cécile
21 a 2017
Recherche camping caristes de région Frejus /super contact avec Madame Jade merci
Veron
21 a 2017
randonneurs gr 34 juillet 2017
Lili
04 a 2016
SEJOUR JUILLET 2016
08 2013
bon séjour pas de pluie belle rando
23 , 2013
accueil chaleureux
02 " 2012
agréable, calme
23 j 2012
Accueil chaleureux & convivial. Hôtesse charmante & authentique. Très bonne adresse; merci Christtine!!
14 j 2012
Endroit calme et authentique où l'on peut faire une pause très agréable
Denise
07 a 2011
convivial, familial, à la bonne franquette, bonne table et ambiance sympathique, Christine aime les enfants et ça se sent ! notre petit fils se souvi
Bernard
10 n 2010
Christine vous accueille avec beaucoup de Chaleur et de disponibilité.