CLOS DE PONT-PIERRE
80.0
From
80 €

par nuit
Guesthouses
Contact us directly
Patricia Fournier
08 90 21 70 70
Property Code :
Contact by email
This establishment has placed its trust in Charme et Traditions since l 2014
Description

4 bedroom

9 hosts
Individual house, in a village, at the country

Swimming pool
http://www.clos-de-pontpierre.com Welcome SPECIAL OFFER Long stay: -10% if you book a stay of more than 3 nights ! For any stay of a minimum of 3 nights, a reduction of 10% on the price of the room will be applied. Offer valid until 12/31/2021 subject to availability. Offer cannot be combined. On the circuit of the Loire bike. In a village of the Loire Valley at 15 km near to Chambord, you will be received in our family, Clos de Pont-Pierre, a 18th century farm, entirely restored, within a cordial and personalized framework, you will appreciate the charm of decoration and the comfort of our rooms with sight on the a large and closed timbered and flowered park. Swimming pool. For one weekend, a stay of relaxation or tourism. - - - An independent entrance guides to the rooms. Two of them are opening on the terrace. Upstairs the two other rooms have a fantastic view on the park. - - - Patricia will make you visit one of her four rooms. She has decored them with family pieces of furniture and old pictures. - - - Breakfast will be served in the dining room or on the shade of our centenary chestnut tree. - - - With breakfast you will find delicious home-made jam, pastry, fruit juice and others… Breakfast time is a very particular moment of strong exchanges and user friendliness. - - Patricia will guide you to discover the many tourist possibilities offered in "Val de Loire". Le Clos de Pont-Pierre is located at the entry of the village of Tavers. To 2 km of the medieval city of Beaugency and with only 1h30 of Paris. - - - Village of legend, history and prehistory merge. On the leaning one of a hill, extends a territory gracious and green, bathed brooks of water running and singing. It is Tavers, picturesque village of the Loire Valley. The Bond curves at the bottom of a valley which it dug right in the middle of the borough, whose it makes the originality and the charm, bordered of picturesque laundrettes, it widens in a green site favourable with the walk and the daydream "Les Eaux Bleues" - - - From Le Clos de Pont-Pierre of many castles are accessible, such as: Chambord, Cheverny, Amboise, Chenonceaux, Blois, but also Beauregard, Beaugency, Talcy, Meung, the Lucé Field… For in love ones with nature: circuits of the parks and gardens: The Source, Chamerolles, the Large Heathers, the Meadows of Culands,… Without forgetting the vineyards and visit cellars. Our Website : http://www.clos-de-pontpierre.com -------------- SPECIAL OFFER Low Season From 01/10 TO 30/04 - - Night for 1 pers 75 € / 80 € Night for 2 people 80 € / 85 € Additional person 20 € (Offer can not be combined)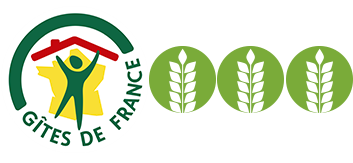 Plan
Open Google Map
CLOS DE PONT-PIERRE
115, RUE DES EAUX BLEUES
45190 Tavers, France
Rooms details

4 bedroom
Services and equipment
Populaires
Accessible without car, private parking
Indoor equipment
Board games
Outdoor equipment
Table tennis, terrace, swing, garden furnitures
Available services
Sheets and towels, region informations
For your comfort
Swimming pool
Appliances
-
Nearby activities
Fishing, golf, hiking, horse riding, nautical sports
spoken languages
English, french
Means of payment
Cheque
Sécurité
-
Meals (check availability when booking)
Breakfast included
Thematic stays
This establishment does not offer thematic stays
Reviews
Details of the notices

You stayed in this property ?

Leave an opinion
Vannier
27 n 2018
christian armanet
Burtin
01 " 2018
sejour mai 2018
Tellier
03 2018
1 Nuitée chez Patricia
Marie
18 a 2013
Une agréable étape sur la Loire à Vélo
14 a 2013
accueil très agréable et demeure charmante : idéal pour notre arrêt d'une nuit.
17 j 2013
chambre très spacieuse, sanitaire correct
09 l 2013
accueil tres agréable, chambre et petit déjeuner tres sympa!
04 n 2012
OK for a one night stop
12 a 2012
tres agréable et bon acceuil.Etape que je refairai avec plaisir.Chambre propre et confortable
Dominique
25 j 2012
Excellent lieu de séjour. A recommander pour les châteaux de la Loire
11 a 2012
Chambre d'hôte spacieuse et décorée avec beaucoup de goût, Cadre très agréable, A recommander
24 j 2012
goed geamuseerd
Anne
28 j 2012
Etape bien-être avec des propiétaires très sympathiques
16 " 2012
Bonne étape, accueil informel mais efficace, propreté des lieux
26 2012
Séjour calme et reposant .
Tony et marguarita
25 2011
Cadre et accueil amical
Tony et marguarita
06 " 2011
un séjour agréable
Séverine
05 n 2009
Très beau