Chambres d'hôtes Mon Chauffouer
70.0
From
70 €

par nuit
Guesthouses
Contact us directly
Claudine et Jacques PENAGE
08 90 21 70 70
Property Code :
Contact by email
This establishment has placed its trust in Charme et Traditions since l 2014
Description

1 bedroom

5 hosts
Individual house, in a village, at the country

Piano, pool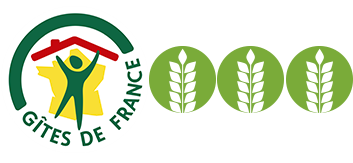 Plan
Open Google Map
Chambres d'hôtes Mon Chauffouer
2, rue de Villary
41300 Souesmes, France
Rooms details

1 bedroom
Chambre 1 - 1 single bed - 2 double bed

See details

Replier
Équipements
Television, wifi, hifi system, restroom, bath, shower
Details of prices per night
To book this room and find out about availability
08 90 21 70 70
Property Code :
Contact by email
Services and equipment
Populaires
-
Indoor equipment
Television, dVD player, piano, pool
Outdoor equipment
Terrace, garden furnitures
Available services
Bicycles lending, guided promenades, region informations
For your comfort
-
Appliances
-
Nearby activities
Fishing, golf, horse riding, hunting
spoken languages
French
Means of payment
Cheque
Sécurité
-
Meals (check availability when booking)
Breakfast included
Reviews
Details of the notices

You stayed in this property ?

Leave an opinion
Da rocha
30 l 2018
Accueil très chaleureux
12 j 2013
PARFAIT ! Super accueil, petit déjeuner royal et chambre nickel !