111 maisons d'hôtes jacuzzi à Chez le Turc et ses environs. Contactez les propriétaires pour réserver sans commission grâce à 1221 avis et photos
Choisissez l'hébergement parfait
Idées de destinations pour votre séjour à Chez le Turc
All results
Voici les meilleures chambres d'hôtes à Chez le Turc. Lorsque vous louez une chambre d'hôtes, vous disposez d'une chambre chez l'habitant, un accès aux parties ainsi que le petit déjeuner. Si vous souhaitez louer une maison en entier, consultez la sélection de gîtes à Chez le Turc. Si vous préférez un hôtel, visitez notre sélection des meilleurs hôtels de charme à Chez le Turc.
Selectd by Charme & Traditions

5 bedroom

10 hosts
Town House
(In a village)

A la campagne, Sauna
La Maison des Chanoines***ou maison de l'Ancien Chapitre est située au coeur d'un des plus beaux villages de France,Turenne.Vous serez accueilli dans l'une de ses demeures du 15è où charme de l'ancien et confort de nos jours a été respecté.

Selectd by Charme & Traditions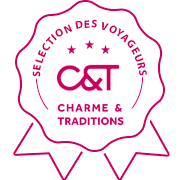 4 bedroom

8 hosts
Longère
(In a village)

Swimming pool
Family house nestled in the heart of the village of Le Lonzac , "The Jardins Saint-Éloi" welcome you in the Millevaches Regional Natural Park , in the upper Vézère Valley,  an exceptional natural environment,al for  hiking and kayaking and all white water sports!Ideal if you are looking for comfo...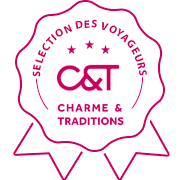 Selectd by Charme & Traditions

5 bedroom

13 hosts
Individual house
(In a village)

Swimming pool
Visitez les sites touristiques de:  Rocamadour,  Sarlat-la-Canéda,  Turenne ,Collonges-la-Rouge, la Vallée de la Dordogne, le Massif des Monédières, la Vézère, la Couze, le Lac de Chasteaux,  Martel, Brive la Gaillarde, Argentat, Beaulieu, Souillac, Montignac, les Eyzies, le Bugues, les Châteaux