France
The guest rooms en France
Our favorites in the region
11 available choices
All results
your trip from " 05 " to [ 07 "

1 bedroom

2 hosts
Individual house
(City center)

Learning History
La Maison est classée au registre national des Monuments Historiques depuis 2921, 100 ans cette année ! Elle a failli être démontée pour partir aux Amériques.Certainement une maison d'hôtes de prestige à sa construction il y a 550 ans, elle est devenue une auberge puis l'hôtel du pou volant :D et...

3 bedroom

9 hosts
Domaine
(In a village)

Chimney
Learning History
It's an 18th century ocrerie with lots of stories ! We can trace the events of this building in the village because a book was written by the historian JC Guillaume "The work of ocher in the Auxerrois: 1763-1966, a rural industry." conferences are organized in the summer's ocrerie ! And in the...


Voir l'hébergement

3 bedroom

11 hosts
Individual house
(Isolated)

Learning History
Domaine de Croccano was created in the 18th century by outcasts who established a vegetable production by landscaping the valley terraces and capturing the sources. No doubt they did not know that their distant ancestors of the stone age had occupied the rock shelters and left precious testimonie...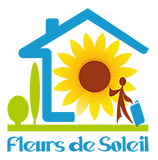 Voir l'hébergement

3 bedroom

6 hosts
Castle
(In the countryside)

Chimney, Swimming pool
Learning History
L'histoire du château de la Frogerie s'étend du XIIème siècle à nos jours. Auxorigines, il semblerait qu'une place forte occupait la proximité des lieux actuels.Le Seigneur Froger  aurait donné son nom à la terre de La Frogeriequi à cette époque possède le titre de baronnie et le droit de haute e...

Voir l'hébergement

2 bedroom

6 hosts
Castle
(Isolated)

Learning History
LE VELAY Pour un séjour dans une des très rares Maison Forte médiévales du Velay ouverte aux visiteurs ... 10 siècles d'histoire ...grande et petites ! avec une bibliothèque familiale fournie Et aussi beaucoup d'autres sites historiquement passionnants à proximité comme la forteresse d'Artias, ...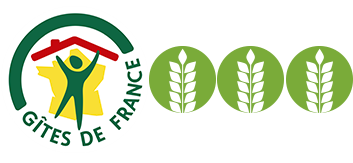 Voir l'hébergement
Patientez pendant le chargement d'autres hébergements
Derniers avis sur les Guesthouses de France
Serge
22 . 2021
La belle vie pittoresque en Côte d'Azur
Françoise
21 . 2021
Magnifique endroit - A recommander
Jean-etienne et aurélien
18 . 2021
Au TOP...une petite pépite le long de notre route
Sandrine
17 . 2021
Un gite hyper confortable, des propriétaires adorables, un environnement de charme