Département du Loir-et-Cher - 41
The guest rooms en Département du Loir-et-Cher
Our favorites in the region
40 available choices
All results

3 bedroom

10 hosts
Farm
(Isolated)

A la campagne, Badminton, Piano
Venez vous ressourcer à la Ferme du Rouvre, chambres d'hôtes de charme situées à proximité des châteaux de la Loire (Cheverny, Chambord, Blois, Chenonceau...). C'est dans une ancienne ferme typique de Sologne, qu'Annick vous accueille dans un cadre exceptionnel au milieu des bois.


5 bedroom

14 hosts
Castle
(Isolated)

A la campagne
Le château de Bois Rabot est situé au cœur de la Sologne. Si vous êtes à la recherche d'un environnement calme et reposant, vous êtes au bon endroit!

6 bedroom

4 hosts
Castle
(In a village)

A la campagne, Piano, Billard, Piscine, Hammam
Ancré au coeur des vignobles vendômois, et idéalement situé pour visiter le pays de Balzac, de Ronsard, les magnifiques châteaux de Blois, Chambord, Chenonceaux, le Château de la Voûte est une demeure privée des XVII et XVIIIième siècle ouverte toute l'année. 4 chambres d'hôtes à votre disposition.


1 bedroom

2 hosts
Town House
(In a city)

Piano
La Fenice, B&B close to Beauval ZooParc and "Châteaux de la Loire".

4 bedroom

15 hosts
Individual house
(In a village)

A la campagne
Cette maison aux fenêtres écarlates et à la façade blanche possède tout pour vous séduire : grand jardin, environnement agréable et hôtes accueillants. À la Villa Médicis, votre séjour est placé sous le signe de la tranquillité et du ressourcement.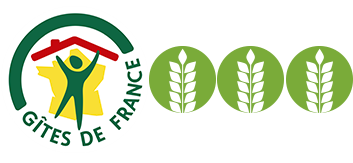 En partenariat avec Booking
Last Reviews
Thierry
20 a 2020
Beaucoup de charme et hôtes "aux petits soins"
Michel
16 a 2020
Accueil et hébergement parfait
Laïka & anthony
18 " 2020
A recommander
Stéphanie e
05 " 2020
Endroit magnifique où il faut s'arreter!