Département des Vosges - 88
The guest rooms en Département des Vosges
Our favorites in the region
44 available choices
All results
your trip from " 19 l to [ 21 l

5 bedroom

13 hosts
Individual house
(In a village)

A la campagne
Angelika et Patrick vous accueillent à bras ouvert dans leur auberge "De La Cholotte" dans le village Les Rouges-eaux.

1 bedroom

4 hosts
Individual house
(In a village)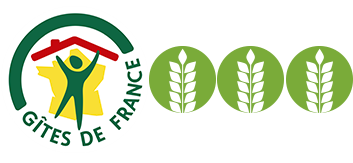 Voir l'hébergement

5 bedroom

4 hosts
Farm
(In a village)

A la campagne, Barbecue
La ferme Cornu,à l'entrée du village de RUAUX, à 3km de Plombières-les-Bains, est située sur un plateau à 550 d'altitude découpé par deux vallées où coulent l'Augrone et la Semouse. La ferme avec son toit de laves et son entrée voûtée en grès date de 1870.

Voir l'hébergement

4 bedroom

14 hosts
Individual house
(Isolated)

A la montagne, Barbecue, Pétanque, Piscine
Welcome in this 19th century farmhouse and its peaceful and attractive environment. The farmhouse offers 2 beautiful bedrooms with independent entrance and 2 teepees, a parking area inside, a park and a covered swimming pool. Gift-tokens "week-end" available from 112€ for a couple.

Voir l'hébergement

1 bedroom

6 hosts
Mobile home
(Isolated)

Sauna
Pour un séjour insolite, découvrez cette Tiny House authentique idéalement située au cœur des Vosges.
Last Reviews
Sofia
22 fév. 2021
Très bon séjour
le chalet est très agréable à vivre et parfaitement situé pour profiter de la région.
Elsa
22 fév. 2021
Très beau chalet
Cheminée appréciée. Merci
Dominique
28 jan. 2021
idéal pour vacances en famille
très grand gite, espace et confort optimal, Chambres spacieuses avec salle de bain dans chacune d...
Nathalie, lucie et thierry
22 fév. 2020
Voyageurs en calèche !! Février 2020
Un grand merci à nos hôtes pour notre agréable séjour. L'accueil est très chaleureux, les chambr...